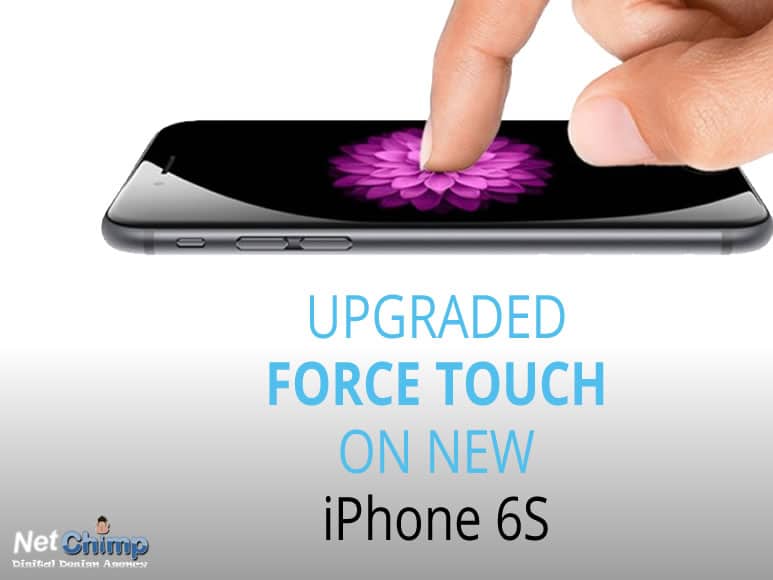 One of the major improvements touted for the new iPhone 6S and iPhone 6S Plus is the inclusion of the next generation Force Touch.
Force Touch is included on the iWatch and allows the device to distinguish between 2 different types of touch.
A standard tap
A strong tap
According to 9to5Mac, Apple is set to surprise everyone by announcing that the new iPhones will have the second generation of Force Touch called 3D Touch.
iPhone 3D Touch
The key difference between Force Touch and 3D Touch will be the ability to distinguish 3 distinct touches:
A standard tap
A press
A strong press
3D Touch could become a nightmare to use
While there have already been leaks suggesting the groundbreaking ways Force Touch could be used in iOS 9, there is also potential that introducing a second, invisible type of touch could confuse users. After all how will someone know when to tap something or press it? It risks being a case of trial and error.
A usability review of the iWatch by NN Group concluded about force touch:
The force touch is a gesture with no perceived signifier— that is, with no visual indication as to when the gesture can be used. This gesture is fairly unfamiliar to iPhone users (long presses or touch-and-hold gestures are far from common on iOS). If used consistently by apps, its familiarity may increase and it could become a viable gesture for other touch interfaces. However, history teaches us that the lack of visual signifiers or cues for that gesture is likely to slow down its adoption.
3D Touch is even more complex to use and offers some benefits but unless it is applied consistently in all Apps then it will become a nightmare.
This change also means that if you have an App that uses 3D Touch on a non 3D Touch based iPhone it won't work properly. In other words it is another reason to force users to upgrade their smartphone to ensure it continues to work.
Thanks to Forbes for the heads up on this story.
Did you find this enjoyable?
If you found this article enjoyable please take a moment to tweet, like, or share this article by using the buttons at the top of this page. I'd really appreciate it. 🙂
Also, if you are feeling extra generous please leave some encouraging feedback in the comments section at the bottom of the page. I love getting feedback from visitors. It encourages me to write more iPhone, iPad, and iOS articles.
Thanks for taking the time to read my website and I hope to help you again soon!
Get my Apple iOS 10 guide FREE!
Click the link below to signup for our guide showing you how the latest version of Apple's Operating System – iOS 10 – will work on your iPhone, iPad, iPad Mini or iPod Touch for free!
That's right, a free user guide showing you the new features.